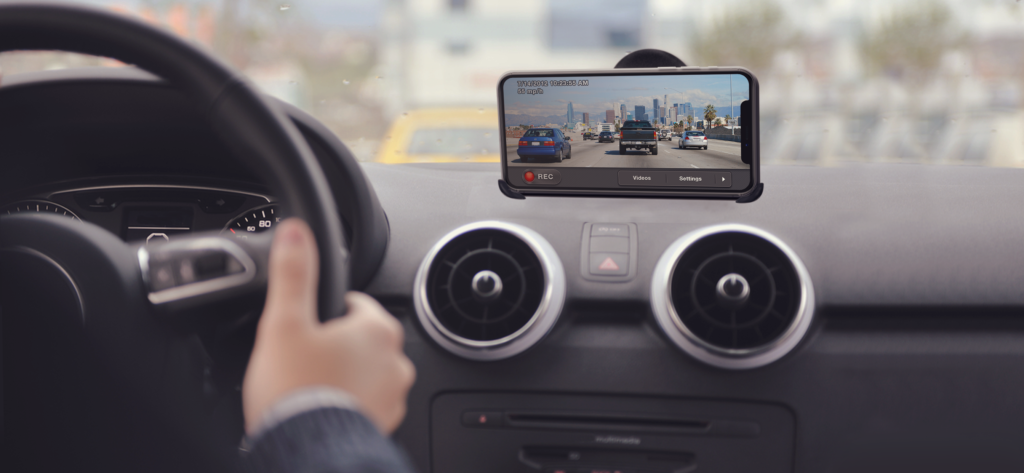 Turn your iPhone or iPod touch into a full featured Car DVR recorder at a fraction of the cost of the standalone device. Whenever you commute to work, go on a road trip or race on a race track, car camera is your ideal companion.
Record HD definition videos while driving with embedded data about time, location and speed. Export recorded videos to use as an evidence in case of ticket or accident or just to share with your friends if you caught something interesting on tape.
Car camera is the only app in App Store that is capable of recording high quality HD driving videos with data overlay.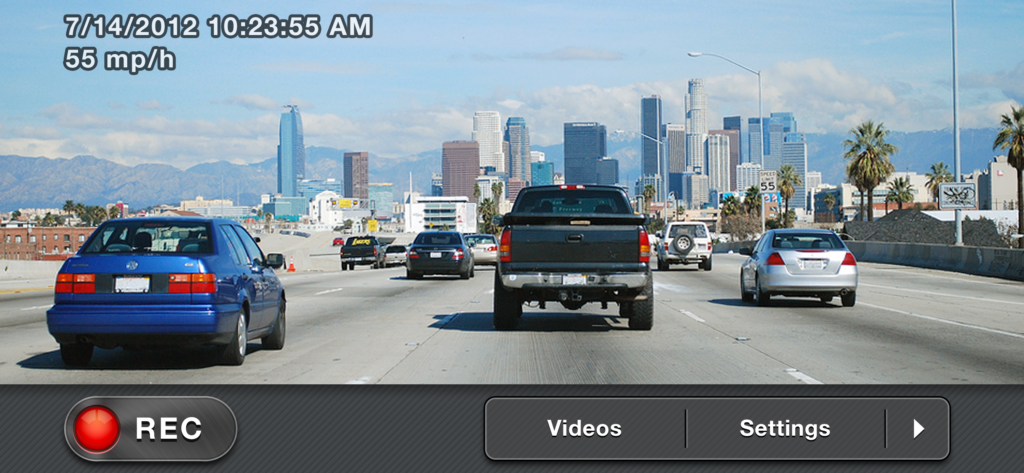 Record videos with resolutions 640х480, 1280х720, 1920х1080 and up to 30 FPS
Embed data overlay into videos: current time, speed, coordinates, heading
Record audio
Metric and English units
Continuous loop recording. Older videos are overridden by newer ones to preserve space on the device
Store recorded videos within the application
Video Playback within the application or with AirPlay enabled devices
Export Videos to the gallery